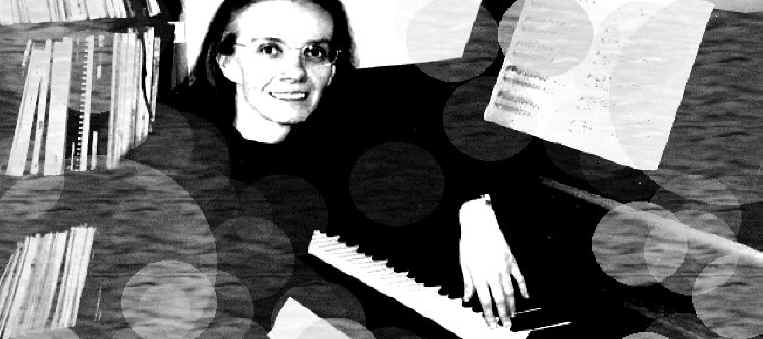 Welcome to the homepage
of Nadia Gronwald
First name:
| | |
| --- | --- |
| | "Nadia" is a short form of Nadezhda which means "Hope" in Russian. |
Surname:
| | |
| --- | --- |
| | Gronwald presumably is a variation of the German surname Gruenwald - "green forest". My German ancestors lived and worked as beer-brewers during the 19th and 20th centuries in the Baltic States, in the Ukraine and in Russia. |
Date of birth:
| | |
| --- | --- |
| | 3rd September 1952. |
Birthplace:
| | |
| --- | --- |
| | Nizhni Tagil - an industrial city in the Urals, region Sverdlovsk, Soviet Union/Russia, near the border between Europe and Asia. During the Second World War and the time after there were large camps for German prisoners of war and "Trud-army" labour camps for citizens of German origin in the Soviet Union. |
Parents:
| | |
| --- | --- |
| | Father - German, mother - Russian. |
Childhood and youth:
| | |
| --- | --- |
| | In Nizhni Tagil - until 1959, then - until 1968 - in Irbit, an ancient Russian city famous for its winter trade fair located also in the Urals at the crossroads of trade routes between Russia and China. I went to school there and also learned to play piano at a music high school. |
Education:
From 1968 - study of piano pedagogy at the music college in Nishni Tagil; 1976 - moved to Berlin, Germany;
from 1978 - study of piano pedagogy at "Hanns Eisler" music college in Berlin, professor: Renate Schorler;
from 1980 until 1983 - study of musicology at Humboldt-University in Berlin with specialization in historical performance of baroque music.
Professional life:
First experience of piano teaching already at the age of 8 years: piano teaching of school friends, relatives and neighbours' children.
Later I gave private piano lessons and
taught at Russian and German music high schools - in Russian or German language.
Over 40 years of experience as a piano teacher:
With students of different ages (from 3 up to 80 years old), with students coming from different cultures,
with different degrees of talent,
with different physical requirements.
My own method of piano teaching:
| | |
| --- | --- |
| | This method is based especially on the studentís love for music. |
Special applications:
Piano lessons for elderly people - using the studentís experiences of life and his special long-time memory;
piano lessons in a foreign language: learning to play piano and learning a foreign language while saving time spent on lessons and homework;
hearing of piano music live and playing on the piano as an effective therapy against mental blocks,
as a help in life,
as an important aid in all sorts of physiological healing.
Supplementary professional experience:
Piano or harpsichord accompaniment to instrumental and vocal music,
accompaniment to choir,
playing of piano music for four hands on one or two pianos,
accompaniment to eurythmics at anthroposophical schools,
early musical education for children from 2 until 6 years old.
Other professional experience:
Translation and correction of texts about cultural topics Russian-German, German-Russian,
assistance in Russian,
conversation in Russian or German,
phonetic assistance for singers with lyrics in Russian and German,
readings in Russian and German,
writing of Russian texts on computer or hand written,
linguistic assistance online or on the phone.
Interests:
Literature,
life-history of older people,
philosophy of life,
support of special talents regardless of age.
Other languages:
English;
French and Italian - reading with a dictionary.
Religion:
| | |
| --- | --- |
| | Life is God. |
My family:
Married since 1991 to Sebastian Panwitz, a historian (18th-20th century).
Homepage: http://www.panwitz.de
My two adult children, Jefim Gronwald and Jarmila Emanuela Panwitz, are both talented musicians and pursue versatile interests.
Residential area:
| | |
| --- | --- |
| | Berlin-Johannisthal, in the Southeast of the German capital, near railroad and S-Bahn station Berlin-Schoeneweide. |
Address: